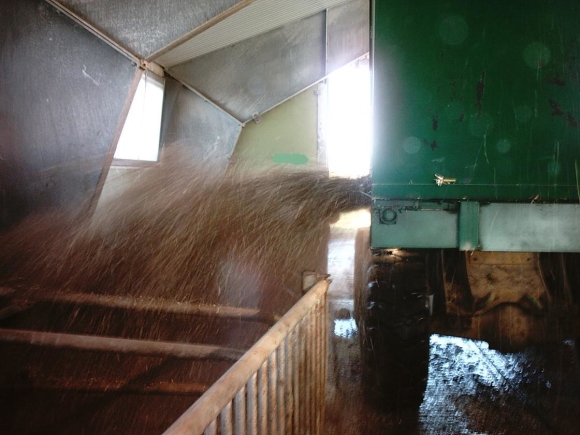 Made according to customer requirements regarding width, height and brackets. It is manufactured from 1.20m wide up to 2.5m wide as standard. Manufactured as front mounting . The size is determined by which vehicle and how wide the doors are as it passes. Used for compact loader, tractor and wheel loader. You use cutter chips, sawdust, finely chopped straw and peat.
A hydraulic engine drives the custom-made band with co-workers throwing out the current material. A hydraulic motor drives a chained shaft to shut down the power supply. The direction of rotation is reversed with the tractor's levers.
The valve on the machine is used to adjust the flow to the hydraulic motors in the position where the throw length is good.
Mounting fittings and hydraulic couplings according to customer requirements are put on the power machine.
The brush head is tilted to remove material from the straw spreader.